Yesterday I had the absolute pleasure of photographing a great friend of mine and her very talented daughter at sunrise on Folly Beach. This is a session that has been a long time in the making. Andi and I used to work together, she is an Occupational Therapist and a Dance Teacher and had always dreamed of having a mommy and me session with her daughter Bella. Bella has been dancing since she was just a little thing and has become such a talented and gorgeous young girl. I remember always seeing videos and pictures of Bella that Andi would take at dance competitions and recitals. The older Bella got the more she developed her skills and perfected her moves. Finally when I left my job to take on photography full time I said to Andi- "We HAVE to do our session, soon!" Just a few months later we had it on the books and it FINALLY happened this weekend. The weather was humid and their were storm clouds in the distance but the sunrise was just as gorgeous as ever. We took our time with as many outfits as we could and just enjoyed our long morning (while also being completely eaten by bugs!!)
We first started around the rock wall with the vantage point of the Lighthouse. The sun rises to the right of the Lighthouse so before scheduled sunrise, this is the best sky you can ask for. I wanted to play around with size and perspective. I also wanted to get some great shots of a gown that is intended for maternity, but to me totally screamed leotard and DANCERS.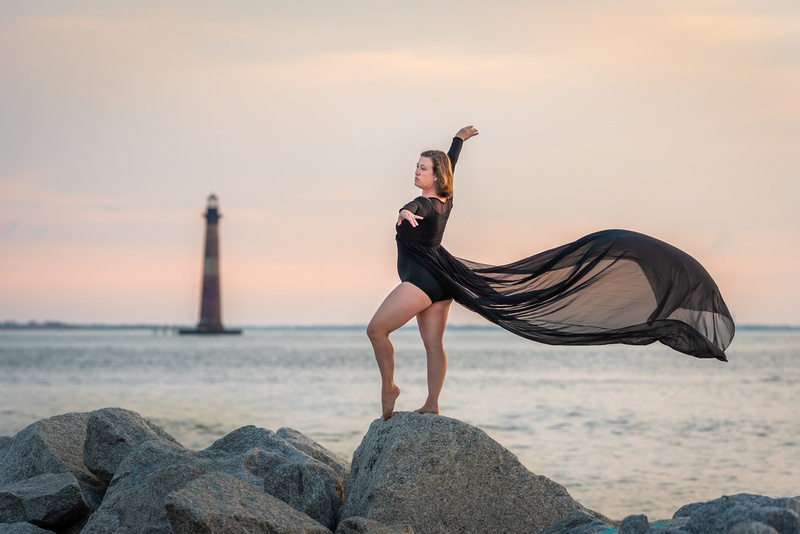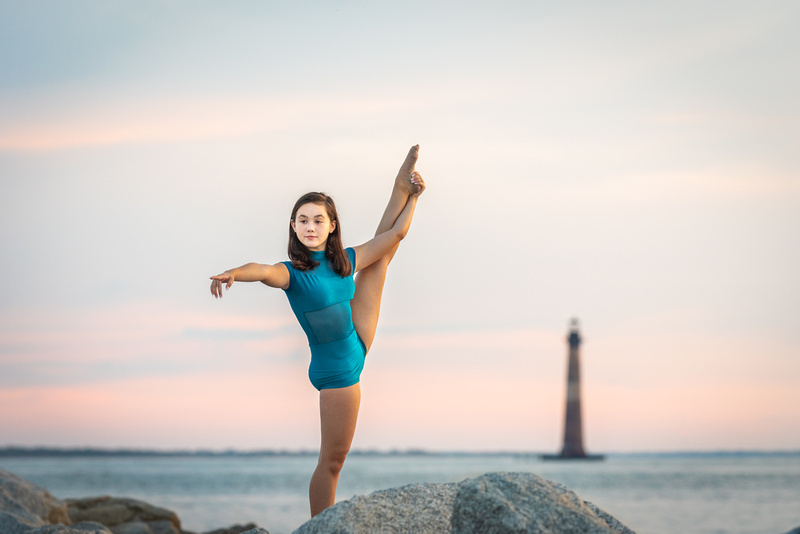 Next we moved along the seawall and put Bella in the white version of the gown her mom was wearing to capture a TRUE "Mommy and Me" image. It's just something Andi and I both HAD to have. The sun at this point had risen, and move past the shelf cloud so we worked a little more quickly since we were snagging some great action shots just prior to this.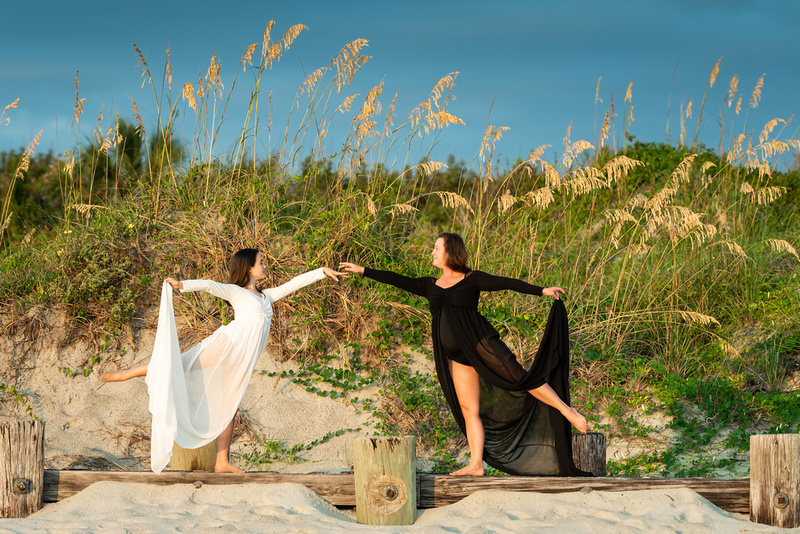 Once the sun is up the best place to move to avoid harsh lighting is back within the driftwood and marsh area. I put Andi in this STUNNING red "Monroe" gown by Chicaboo. This gown is also a part of my maternity closet, but as you can clearly see, it's easily rocked by the non pregnant as well. Bella helped toss the gown on each side and the images were merged using Photoshop. Andi looks stunning! (HOT MOMMA!!)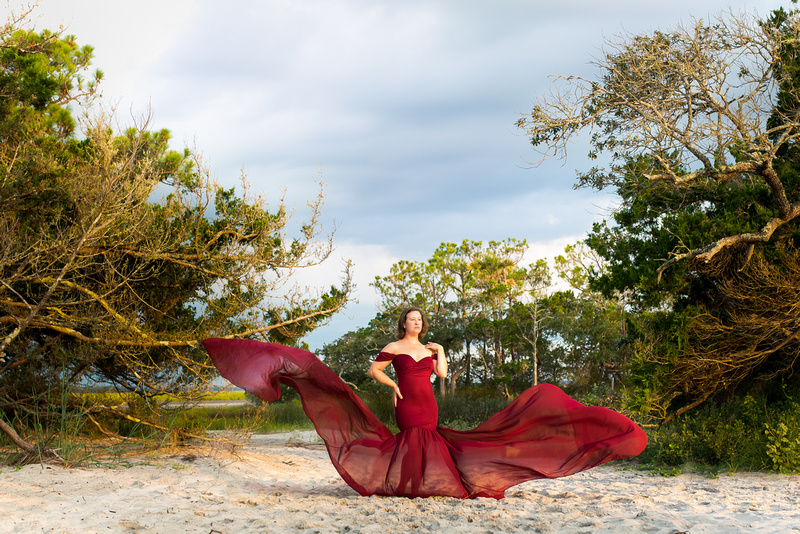 Just behind this area is the marsh/beach combo as I like to call it. Lots of bugs but such a neat and bare place. It was a perfect location for these next shots.
I don't know much at all about dancing but I know I could NEVER do any of these moves. I was completely taken aback by the way this girl can stretch, flex, jump and move. And I know also, that isn't easy on sand. So hats of to Bella for totally embracing the location and it's challenges!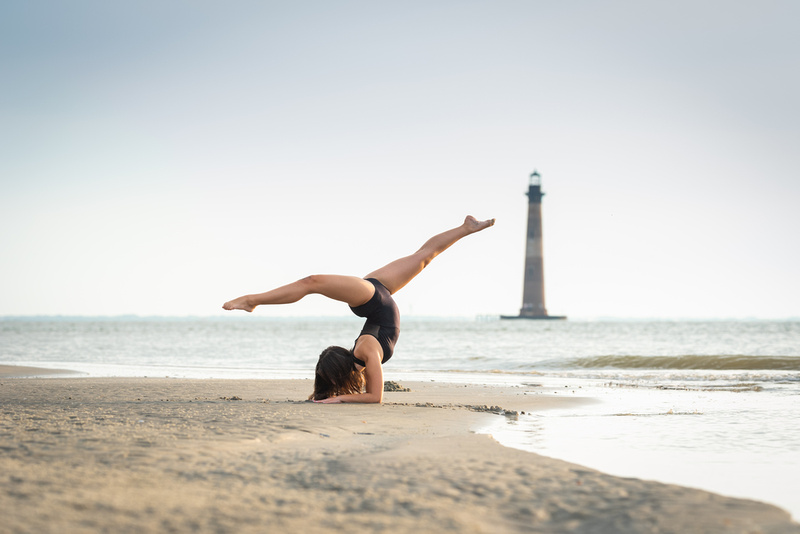 All in all, I had such a great time hanging out with these two beautiful ladies. It was a pleasure to make mine and Andi's vision come to life.
There are plenty more images, but these to me show the fruit of our labor and our vision for this project. I hope you enjoyed viewing them as much as I did creating them!
Please feel free to ask me any questions regarding location, timing, etc. Happy to have you pick my brain!
-Erin Rose